12/01/2021
Experiential Learning Options for High School Students
By Tamara Royce
Experiential learning, or on-the-job training programs, are often associated with higher education programs, but there are also programs that can benefit high school students as a means of career exploration and experience to include on a college application. There are several common options for experiential learning including externships, internships, and apprenticeships. All of these programs offer work experience, but each has varying levels of responsibility and time commitment. In addition, the level of knowledge gained ranges from a general overview to employment-ready. A school counselor's or other career service provider's ability to make a recommendation regarding career planning starts with understanding the students' needs as well as the differences between the options.
Externships
Short-term externships typically require the least amount of time commitment and job responsibility of any of the training experiences, which makes them appropriate for high school students who are beginning to explore different careers. These programs are designed to give a general overview of a position and may primarily consist of job shadowing (Doyle, 2021). The duration of short-term externships may range from a few days to a few weeks, and students can potentially participate in more than one in the course of a school year. While externships may be arranged through schools, participants usually do not receive course credit or wages (Doyle, 2021). A short-term externship is a good option for high school students in the career exploration stage.
Internships
Internships offer more hands-on work experience than most externships. Interns often do general office work, but there are also project-based internships for high school students. The time commitments vary, but most are short-term with many only lasting for the summer or a semester. Internships may or may not be paid positions depending on the type of business and whether the intern is classified as an employee or trainee (Maurer, 2017). Paid or not, the experience is worth it, and internships can lead to full-time employment (Maurer, 2017), which can benefit students who may be entering the workforce immediately after high school. Available internships can be found through an educational institution, directly on a company website, or on a high school internship job board such as internships.com.
Apprenticeships
Apprenticeships require the greatest time commitment by the participant, but also offer the most hands-on experience and highest probability of a high-paying job upon completion (Glassdoor Team, 2018). Apprenticeships are full-time, paid positions and may last for several years, which may not be practical for current high school students. However, they are worth exploring as a post high school option for students who do not plan on having the traditional four-year college experience. The apprentice receives direct one-on-one training from a mentor and participates in any required classwork for certification, which is frequently sponsored by the employer (Glassdoor Team, 2018). Upon successful conclusion, the apprentice often becomes a full-time employee of the company. Apprenticeships are usually associated with trades like carpentry and plumbing. There are fewer apprenticeships available than internships, which makes them more competitive (Glassdoor Team, 2018). A potential apprentice can find available positions on job boards and on apprenticeship.gov.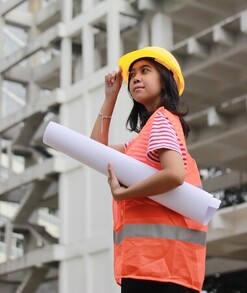 Not all experiential learning programs are created equal. Regardless of the format, when choosing a program there are some factors to consider. Maurer (2017), suggests the following components for internships, but they are applicable to any program in order for participants to have a successful and meaningful work experience:
A job description or outline that sets specific goals
Required number of hours per week
Supervision at the worksite
Formal evaluations
Each type of program whether externship, internship, or apprenticeship has varying levels of time commitment and hands-on learning. Any of the above programs will put valuable work experience on a participant's resume or college application, and some may even lead to a job offer. Understanding the differences between various experiential learning options is the first step in helping students choose their career paths.
References
Doyle, A. (2021, March 9). Internship vs. externship: what's the difference? The Balance Careers. https://thebalancecareers.com/internship-vs-externship-5115708
Glassdoor Team (2018, July 28). 6 differences between an internship and apprenticeship. Glassdoor. https://www.glassdoor.com/blog/6-differences-internship-apprenticeship/
Maurer, R. (2020, January 15). How to do internships the right way. SHRM. https://www.shrm.org/ResourcesAndTools/hr-topics/talent-acquisition/Pages/How-to-Do-Internships-the-Right-Way.aspx
---

Tamara Royce, M.Ed, CCSP, is the Tribal Member Career Development Administrator for a tribal enterprise in Coarsegold, California, where she provides educational guidance and oversees an internship program for enrolled tribal members. She also serves as a part-time psychology instructor at a local community college. She holds a Master of Arts in Education Counseling from the University of Redlands. She can be reached at Tamara.Royce@chukchansigold.com
---