08/01/2022
Teachers in Transition: Career Development Strategies for Supporting a Growing Population of Job-Seekers
By Lisa Cardello
Teachers have historically battled high levels of burnout, physical and mental exhaustion, and financial stress due to low pay (Gomez, 2022). Staffing shortages that currently plague school districts across the country are intensifying the feelings of strain and burnout experienced by teachers (Walker, 2022). The COVID-19 pandemic caused many individuals to reevaluate priorities and values related to their careers, and teachers are no exception.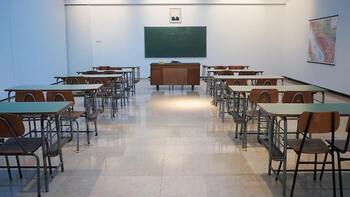 Earlier this year, the National Education Association reported that an unprecedented number of teachers are considering leaving the field of education. The article published in February 2022 reported: "A staggering 55 percent of educators are thinking about leaving the profession earlier than they had planned... This represents a significant increase from 37 percent in August [2021]" (Walker, 2022, para. 1) As a result, career development professionals are observing an increase in requests for support from the growing population of teachers seeking a career change. Working with job-seeking educators presents unique rewards and challenges for career development professionals.
Awareness of Career Path Opportunities
Teachers are traditionally exposed to limited career trajectory opportunities. As Gomez (2022) noted: "Teaching is one remaining profession where many see themselves in one role for their entire career. But the last few years have shown teachers that their skills are valued in a number of other roles. Teachers are starting to realize that their path can be nonlinear and they are now able to pivot" (para. 2). Due to overall lack of awareness of alternative career paths, this transition can be daunting to teachers, many of whom have only ever worked in the education field and envisioned themselves teaching until retirement.
In reality, there is no shortage of job opportunities for teachers who are seeking to make a career change. During the pandemic era, several career settings saw increased numbers of transitioning teachers, including educational technology, training and development, instructional design, recruiting, human resources, real estate, and higher education (Dill, 2022; Gomez, 2022). The CareerOneStop mySkills myFuture assessment is a particularly useful tool for transitioning teachers in identifying abundant alternative career options that match their skillset.
Transferable Skills
Teachers possess many transferable skills which are desirable in the current workforce. As Dill (2022) pointed out, "Teachers' ability to absorb and transmit information quickly, manage stress and multitask are high-demand skills" (para. 5). A key consideration for working with this population includes highlighting these skills and helping teachers learn how to leverage these skills. Additionally, career development professionals are key in helping teachers identify settings that most value these skills. Lemus (2018) highlighted three strategies for identifying transferable skills, which career development professionals can utilize when working with transitioning teachers:
Job search profiles: Review job descriptions associated with careers of interest and note listed skills and qualifications. Match these skills to those the client already possesses.
Self-analysis: Ask the client to develop an exhaustive list of skills they already possess, then explore the list to identify jobs that may align well with this list of skills. Lemus (2018) explained "An in-depth examination of your current job experience, duties and the parts you play in your daily life can be a great tool in identifying the strengths, skills and assets you could bring to a new career" (para. 6).
Assessment: Recognizing one's own skills can be challenging, but engaging in self-assessment can help to highlight skills and strengths. The CareerOneStop Skills Matcher assessment is an effective and free assessment option for supporting teachers in identifying transferable skills.
Building a Network
Networking is particularly important for teachers who may not have a wide network of professional connections beyond the school setting. Informational interviews provide a helpful mechanism for teachers to learn about alternative career paths and clarify interests. Career development professionals can encourage teachers to connect with individuals in fields of interest and assess if they can "see themselves" in the environment (Warren, 2017, 16:00). Such efforts subsequently build professional networks.
Professional organizations related to career paths of interest provide valuable opportunities for networking and mentoring. Supporting clients in identifying such groups is an important task in the career development process, as is identifying opportunities for active involvement. Career development professionals can provide support in this area by encouraging clients to get involved in a committee, engage in volunteer efforts, or attend an event.
Because utilization of LinkedIn in teacher recruiting efforts is uncommon, transitioning teachers may not be proficient in using the platform (Mumm, 2020). Career development professionals have an opportunity to educate teachers on strategies for online networking. Profile-building tutorials on LinkedIn Learning are a useful tool for teachers who are new to LinkedIn.
Combating Imposter Syndrome
A change in career is often accompanied by fear. Educators who are changing career paths are likely starting out with less directly-related experience and achievement in the new career field compared to their prior career, causing them to experience self-doubt and "imposter syndrome" (Ceniza-Levine, 2018, para. 2). Further, as Rizzi and Rizzi (2021) pointed out, teachers' self-concepts may be closely tied to the profession of teaching. Strategies for addressing imposter syndrome include generating a list of past accomplishments to highlight future potential, expanding one's professional network to include mentors and supporters, and practice using industry buzzwords or technical terminology (Ceniza-Levine, 2018; Gomez, n.d.).
Understanding and Addressing Unique Needs
While teachers may have similar experiences in the career development process as other career changers, they also face unique challenges. For example, teachers are often contractually obligated to provide 60 days' notice when resigning from a position, which can present a barrier when applying for jobs which seek an immediate or two-week start. Teachers should be aware of proposed start dates and inquire about flexibility in this area when interviewing. More broadly, teachers should be fully aware of contractual requirements, especially if resigning during the school year. Finally, participation in state pension systems is an appealing benefit associated with teaching positions which teachers are hesitant to lose. Job-seekers are often unaware that membership and status in such pension systems can be transferred in some settings, such as higher education or government jobs. It is important that career development professionals be aware of these nuances so they can effectively guide these individuals in the job search process.
Integral Role in Development and Growth
As an increasing number of educators seek to exit the teaching profession, career development professionals will play an integral role in helping teachers continue to develop and grow in newly-found career paths. Career development professionals are uniquely positioned to support educators in identifying transferable skills, building their professional networks, and increasing confidence in the job search process, leading to rewarding and fulfilling career paths outside of the classroom.
References
Ceniza-Levine, C. (2018, Apr). Career change and impostor syndrome: How to increase your confidence when changing careers. Forbes. https://www.forbes.com/sites/carolinecenizalevine/2018/04/08/career-change-and-impostor-syndrome-how-to-increase-your-confidence-when-changing-careers/?sh=764a06c16c06
Dill, K. (2022, Feb). Teachers are quitting, and companies are hot to hire them. Wall Street Journal. https://www.wsj.com/articles/teachers-are-quitting-and-companies-are-hot-to-hire-them-11643634181
Gomez, D. (n.d.) Overcoming Imposter Syndrome in teachers. TeacherCareerCoach. https://teachercareercoach.com/impostor-syndrome/
Gomez, D. (2022, Feb). Why teachers are leaving and where they're going. Forbes. https://www.forbes.com/sites/forbescoachescouncil/2022/02/01/why-teachers-are-leaving-and-where-theyre-going/?sh=24f1efcb5c0d
Lemus, A. (2018, Jun). Three ways to identify your transferable skills. VPI Working Solutions. https://www.vpi-inc.com/2018/06/26/three-ways-to-identify-your-transferable-skills/
Mumm, T. (2020, July). LinkedIn is for teachers too. LinkedIn. https://www.linkedin.com/pulse/linkedin-i-teachers-too-traci-mumm/
Rizzi, A., & Rizzi, K. (2021, Nov). What can a teacher become? Facilitating career transitions beyond the classroom. Career Convergence. https://www.ncda.org/aws/NCDA/pt/sd/news_article/401112/_self/CC_layout_details/false
Walker, T. (2022, Feb). Survey: Alarming number of educators may soon leave the profession. National Education Association. https://www.nea.org/advocating-for-change/new-from-nea/survey-alarming-number-educators-may-soon-leave-profession
Warren, F. (Host). (2017, Apr 18). Why every teacher should get a career counselor (No. 45) [Audio podcast episode]. In The Educator's Room Podcast. https://www.iheart.com/podcast/256-the-educators-room-podcast-31136206/episode/episode-45-why-every-teacher-should-34080738/
---

Lisa Cardello, EdS, NCC, BCC is a former K-12 teacher who now serves as the Executive Director of Career Preparation and Experiential Learning at the Rowan College at Burlington County in Mount Laurel, NJ. Lisa is also an Adjunct Professor at Rider University and The College of New Jersey where she teaches graduate-level career counseling courses. She earned her master's (M.A.) degree in Counseling from The College of New Jersey and her Educational Specialist (Ed.S.) degree in Counseling Services from Rider University. She is currently pursuing a doctoral degree in Counseling and Supervision. Lisa is a National Certified Counselor, Board Certified Coach, and Past President of the New Jersey Career Development Association. Lisa may be contacted at LisaMCardello@gmail.com.
3 Comments
Disclaimer: The opinions expressed in the comments shown above are those of the individual comment authors and do not reflect the views or opinions of this organization.
---