Career Practitioner Supervision
NCDA periodically offers the Career Practitioner Supervision Training. This training is for those individuals interested in supervision of career development practitioners. Participants must commit to attending the full training (approximately 45 hours) which includes both synchronous and asynchronous instruction including practicum work submitting assignments and video-recordings via e-mail or other electronic methods.
ANNOUNCEMENTS: NCDA is currently seeking proposals to update the Career Practitioner Supervision Curriculum. Applications are due at midnight on November 30, 2023. Career Practitioner Supervision RPF. For questions please contact Mary Ann Powell.
NCDA plan to announce the updated training program in 2025.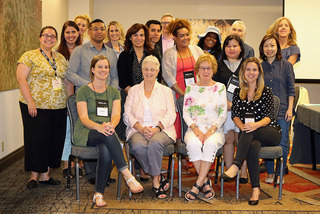 CEs and Credentialing:
Each participant will receive 45 hours of continuing education contact hours and an NCDA completion certificate. This course will satisfy the maximum current training portion for eligibility for State and other credentialing bodies in clinical supervision. In addition, participants will be eligible to apply for the NCDA Certified Clinical Supervisor of Career Counseling (CCSCC).
Participants will have opportunities to practice strategies with feedback, work with case studies and learn how to transition from a practitioner or administrator to the role of Career Practitioner Supervisor.